Sono bravo anch'io- I'm good too
Sono bravo anch'io is the voice of an 8-year-old Ghanaian boy, who lives in Palermo and imagines his future with a dream in his eyes to be able to stand out in the challenges of life. This project stems from the local and territorial needs of the Ghanaian community living in Palermo.
Where is it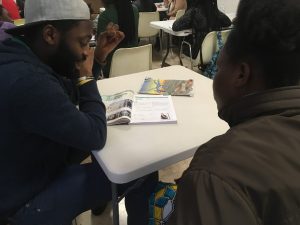 Palermo is the fifth Italian municipality by population after Rome, Milan, Naples and Turin. Its territory covers an area of ​​160.59 square kilometers, hosts a population of 678.492 units in 2013 and has an average density of 4.225 inhabitants per square km. The city, by means of its strategic position, is for the main time a cultural and economic center, a transit connection between the West, Africa and Asia.
Palermo is one of the principal terminals of migration flows, becoming therefore a frontier city in the heart of Europe, offering its millennial capacity to welcome and integrate.
Palermo is not just a geographical frontier. It has been fighting for years a bitter struggle between legality and illegality, state and mafia, integration and exploitation, culture and ignorance. In Palermo today, there is a loud cry calling for help, acceptance, understanding, support and respect

Data on migration of minors
According to Unicef ​​data, Sicily alone hosts 43% of all unaccompanied foreign minors present in Italy. The unaccompanied foreign children represent about 1/6 of the migrants arriving by sea, and although the number of arrivals has been in a notable decline for a year (-80% compared to the first 8 months of 2017) there are still over 13,000 foreign minors accepted only in the Italian reception system.[1]
The experience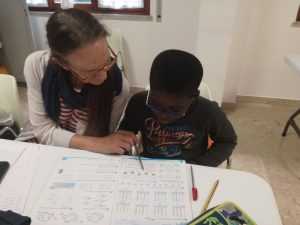 The Seventh-day Adventist Christian Church in Palermo, also headquarters to the ADRA Palermo Volunteer Coordination, in recent years, has taken the responsibility in supporting and fighting against integration and social difficulties of foreign adults and children, together with the needs of primary goods, the cultural deficit and the difficulties of dealing with the complex bureaucracy. In collaboration with ADRA, the SDA church has acquired experience and resources to promote planned actions and make significant changes to meet the needs of an ever-increasing number of intercultural communities and to be able to start with the youngest ones. The daily observation of a group of 50 children, who took part in the summer camp for two months in 2017 highlighted the need for specific support for school improvement and for the spoken language, as well as support for families whose commitments and exhausting working hours, have neglected to supervise key aspects of children's educational growth and development in a country that is not that of the parents' origin.
You too contribute
The commitment of ADRA Italy together with the volunteers of ADRA Palermo is to bring children to the desire to be ambitious Italians and to live the sense of belonging to this land that has welcomed them together with their families. Become you too a supporter of Sono bravo anch'io, embrace the challenges of the project with us; you can donate online through PayPal or Credit Card or through a bank or post office account.
[1] https://www.unicef.it/doc/8485/terreferme-una-famiglia-per-i-minorenni-migranti-soli-in-italia.htm, visitato il 7 novembre 2018
You can also donate in the following ways:
→ Bank transfer from abroad:Adra Italia Onlus – Lungotevere michelangelo 7 00192 Roma – Italy
Bank account (iban) IT 95 E 01030 03203 000000866909
BIC/SWIFT: PASCITM1RM3
Account n. 866909
Bank: Monte dei Paschi di Siena
Bank address: Via cola di Rienzo 240 -00192 Roma
→PayPal headed by ADRA Italy (both via PayPal account and Credit Card)
N.B. Specify in the cause "Migranti".

Fill out the form so we can keep you updated about the project.
#spu-13505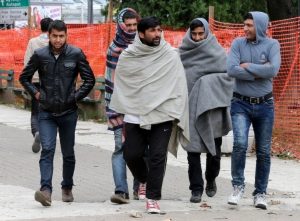 5 Settembre 2019
Insieme ad altri paesi europei ed ADRA Internazionale, ADRA Italia contribuisce ad un progetto di…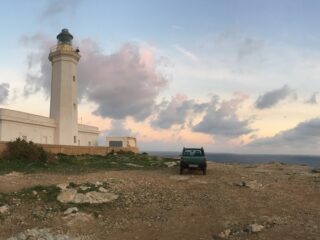 22 Marzo 2018
Mesi interi a navigare senza la certezza di riuscire a sbarcare. Soffrire Dormire Dormire senza…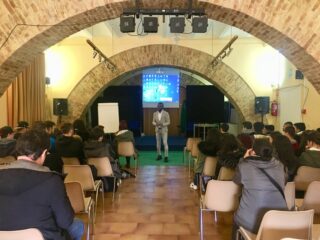 23 Febbraio 2018
Lunedì 19 febbraio, nella sala Valadier dell'istituto IPS Alessandro Filosi di Terracina (LT), si sono…